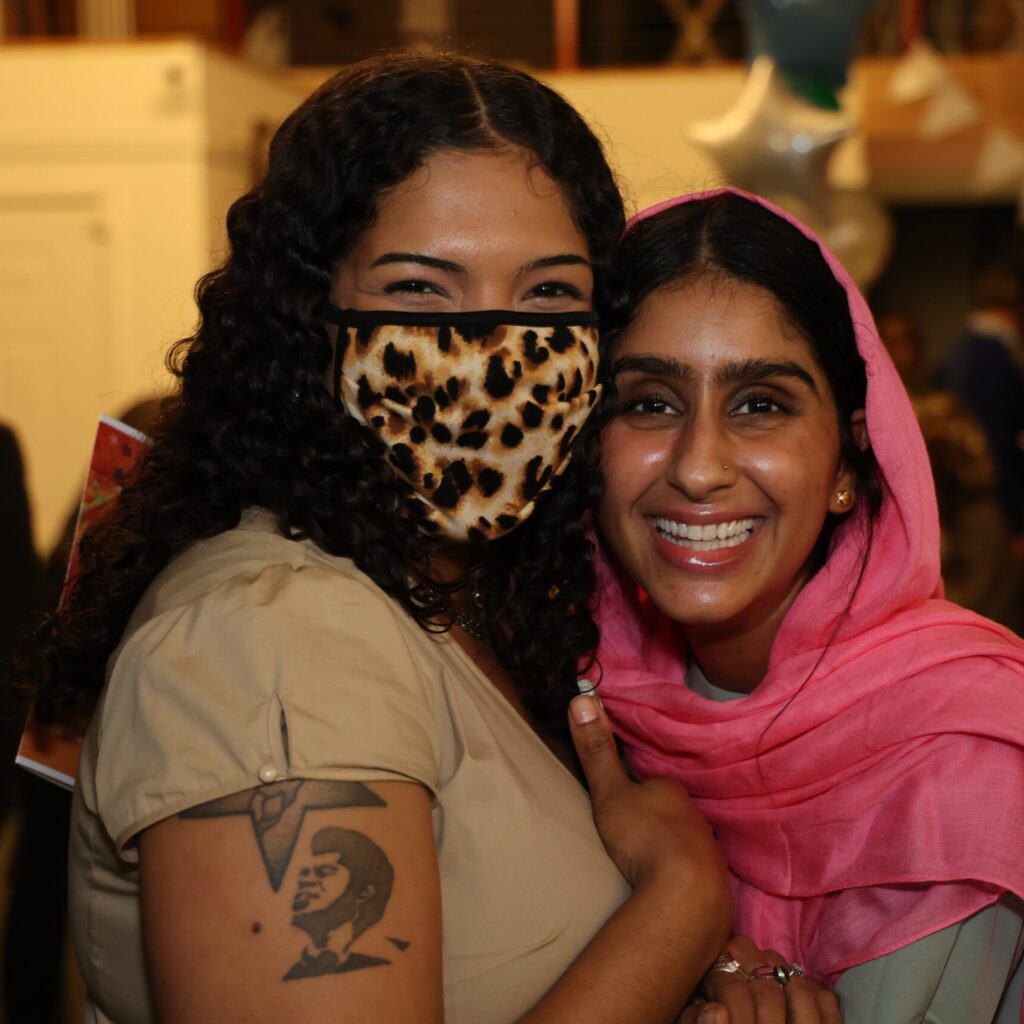 In just five years, Youth Forward has built considerable change-making capacity and won significant victories for children, youth and families.
​Youth Forward is engaged in change-making in three areas: in Sacramento, where we are based, in state policy, and in assisting other organizations to expand their capacity to serve and support children and youth. Below are some highlights of our work to date.
Sacramento
Youth Forward is leading efforts to promote youth mental wellness on four high school campuses in South Sacramento: Hiram Johnson, Luther Burbank, American Legion and Rosemont. Through our work, we are touching hundreds of young people each school year as we create safe spaces on campus in which young people can share their experiences and can learn mental wellness practices from young adults who share their life experiences and racial/cultural backgrounds.  In addition to directly working with youth on these campuses, we are working to shape local mental health policy through advocacy efforts with Sacramento County Behavioral Health, the Sacramento County Office of Education and the Cal Health and Human Services Agency. 
At the city level, Youth Forward coordinates Sac Kids First, a coalition of 35 youth-serving organizations and  over 2,000 individuals. Like most cities, Sacramento invests inconsistently in child/youth development and prevention. In 2022, we successfully co-led a ballot measure campaign to create a children and youth fund in our city budget with the goal of stabilizing and increasing funding for youth services long-term and of increasing accountability and transparency. Going forward, we will be working with the City Council and city staff to develop a Children's Fund in the city budget. 
In 2018, through work with community-based partners, Code for America, the District Attorney and Councilmember Jay Schenirer, we were successful in helping about 6,000 people with past convictions for marijuana crimes to have their records cleared or reduced. During the War on Drugs, thousands of people were arrested and many went to prison just for marijuana possession or sale. The War on Drugs not only affected adults but created trauma in the lives of children who lost their parents and family members to prison.
State Policy
At the state level, Youth Forward has emerged as a leading voice on racial justice, public health and cannabis policy. The organization is leading efforts to ensure that the new tax revenues generated by the cannabis industry are reinvested in communities of color most impacted by the War on Drugs. In 2018, we worked with the Governor's Office of Business and Economic Development to shape a new $50 million annual funding stream that supports nonprofits and health departments working in impacted communities. From 2018 to the present, we have worked closely with the Department of Health Care Services and the California Natural Resources Agency to shape new grant programs that fund youth substance abuse prevention.
In 2022, we led a successful statewide effort to protect these funding streams and child care funding amidst a campaign by the cannabis industry to have its taxes reduced or eliminated. Finally, we have been an active voice in raising the negative health impacts of cannabis use, particularly for adolescents and pregnant women. We have been advocating for policies to rein in the corporatized cannabis industry.  In early 2018 we coordinated the only briefing to date to be held at the State Capitol regarding the health impacts of marijuana use. In 2022, we co-sponsored legislation, SB 1097, to strengthen the warning label on cannabis products.
Network and Capacity Building
Youth Forward works with over 300 community-based organizations around the state to develop its policy positions and to create coordinated, influential advocacy campaigns. We learn from those community-rooted organizations who work with young people every day and we organize to bring those voices and perspectives into the state policy discussion. We seek to strengthen the work of community-based organizations through advocating for increased investments in children and youth services. In addition, we provide consulting services and coaching to youth organizing efforts.